Your Wedding
St Patrick's church is a perfect setting for your wedding. It is very beautiful, but most of all, it provides a spiritual atmosphere and a sense of the sacred for the moment when you pledge your love to each other in God's presence.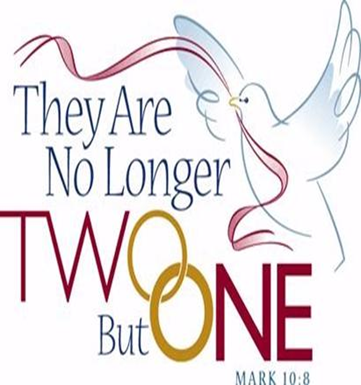 Through the sacrament of marriage, the mutual love of man and woman becomes a symbol of Christ's love for his Bride the Church.
To be married in any Catholic church, at least one of the parties must be Catholic, and a non-Catholic partner must be willing to approve of the Catholic party undertaking to do their best to bring up the children of the marriage as Catholics.
Getting married at St Patrick's
If you wish to be married at St Patrick's, you should contact the priest at least 6 months before your proposed wedding. The following form will enable you to provide the priest with the initial information.
The priest will contact you and make an appointment for you to have a preliminary meeting with him, where the initial paperwork will be completed and the whole procedure will be explained. Instructions will be given for marriage preparation, you will be advised how to obtain necessary documentation, and there will be an initial discussion of how you envisage your marriage ceremony.
The following leaflets contain suggestions for the ceremony, including readings, hymns and prayers.
Scripture Readings
Practical details about your wedding at St Patrick's can be found in the following leaflet.
Your Wedding – A practical guide
A second meeting a few weeks before the wedding may be necessary to finalise the arrangements and to arranged a date for the rehearsal.
Weddings can take place, by mutual agreement, on any day of the year except Good Friday and Holy Saturday.
To all couples who are about to be married, whether here at St Patrick's or elsewhere: we wish you lasting joy as you journey together along the path that leads to God.