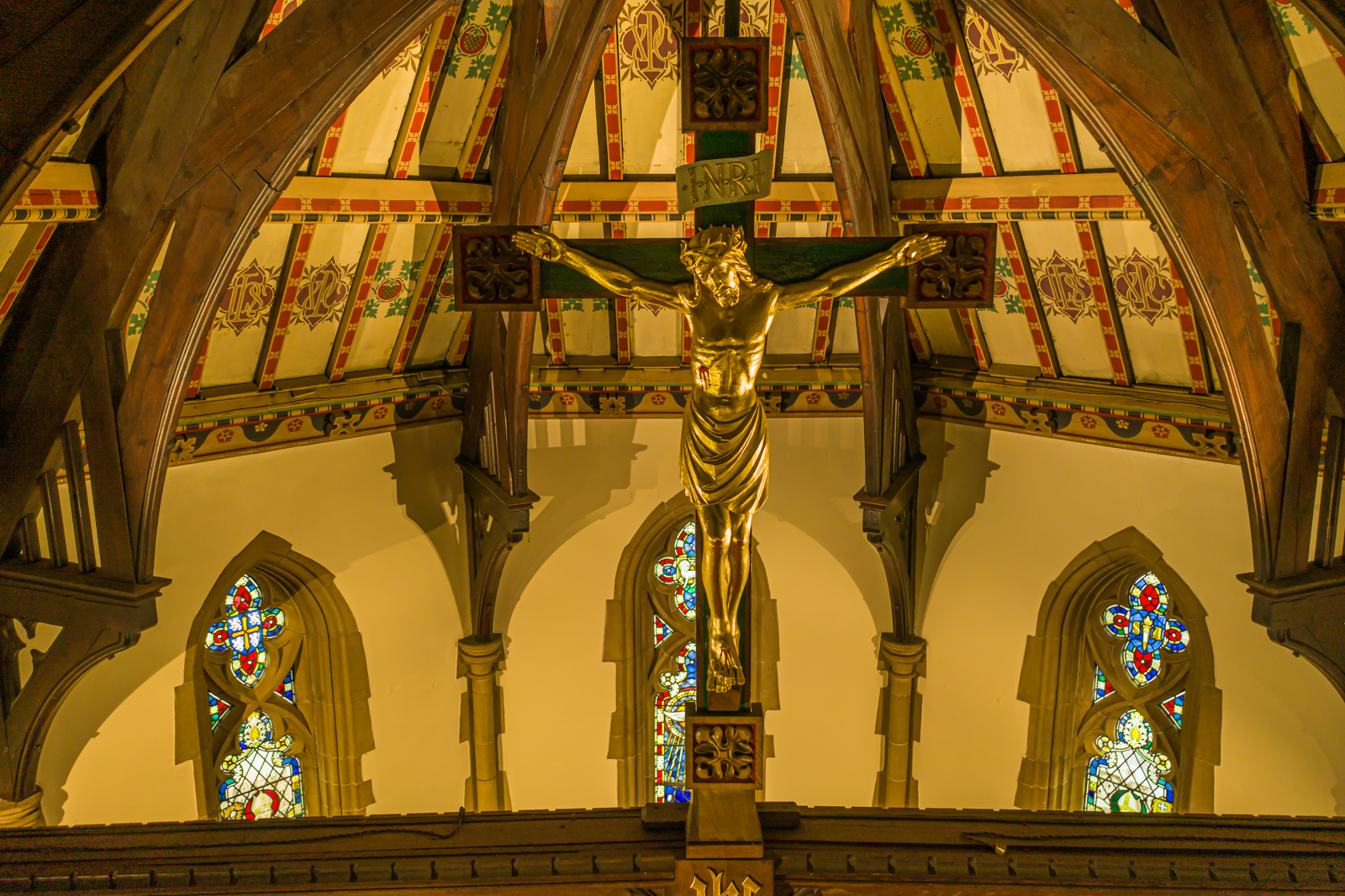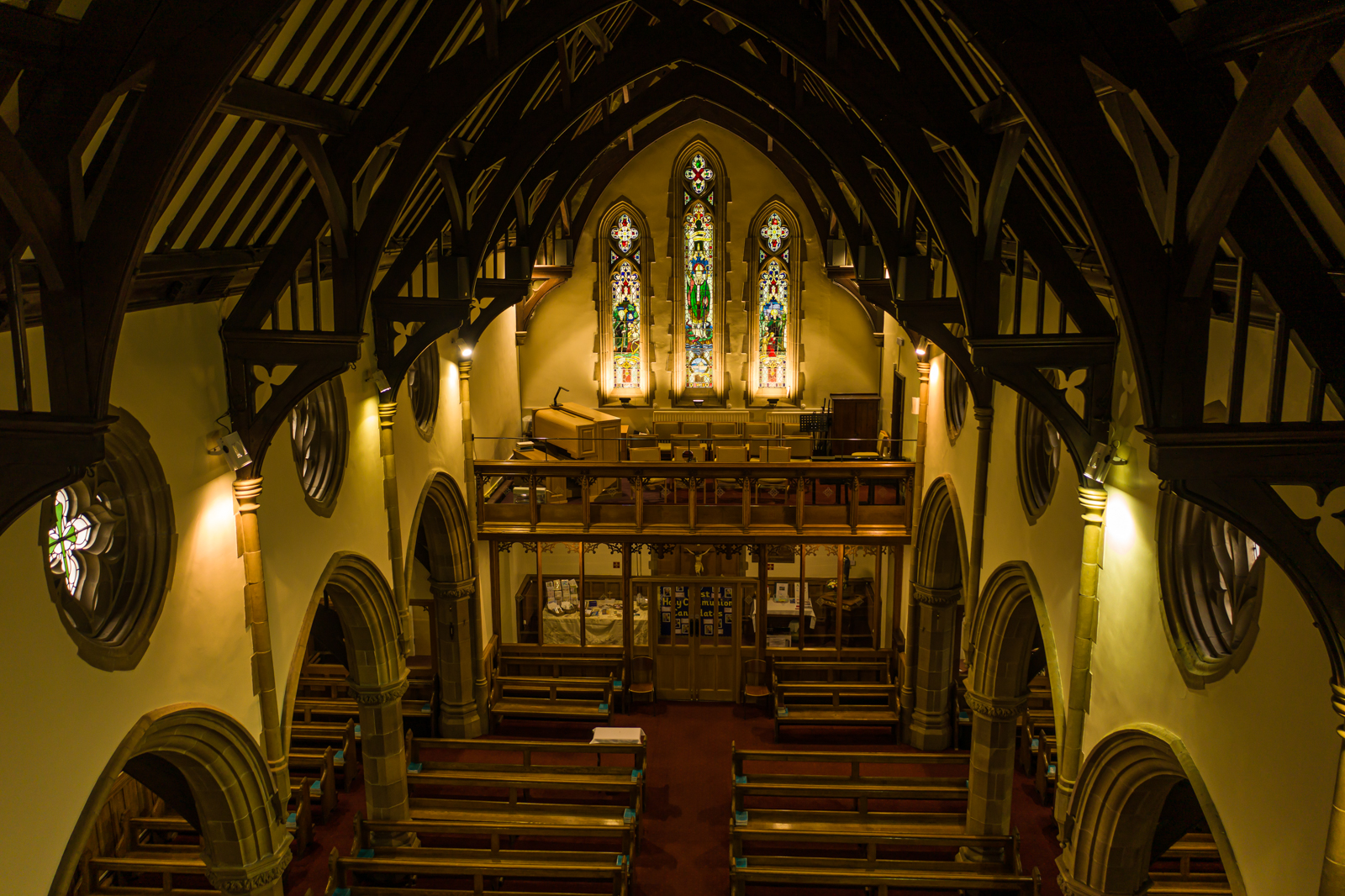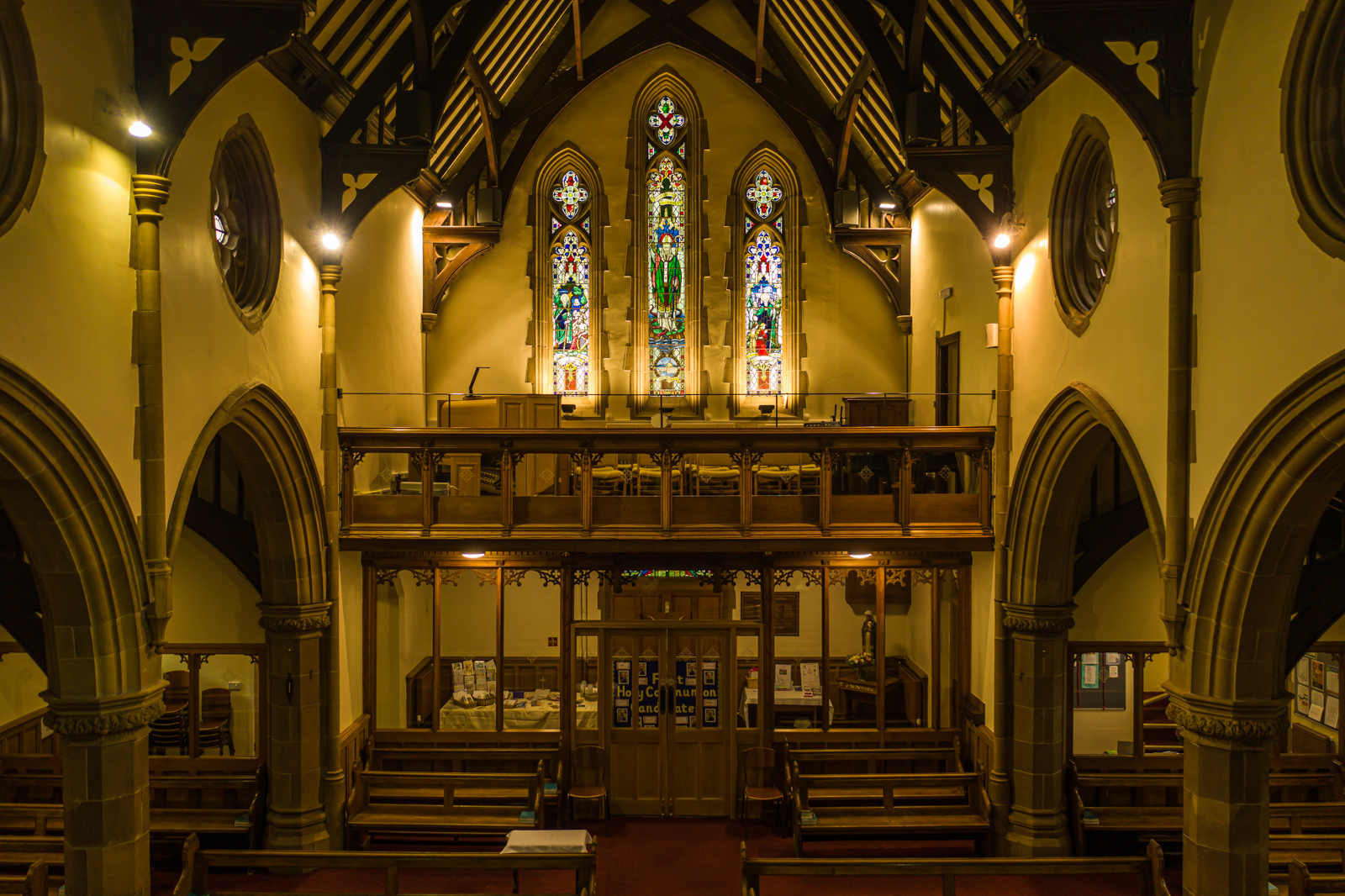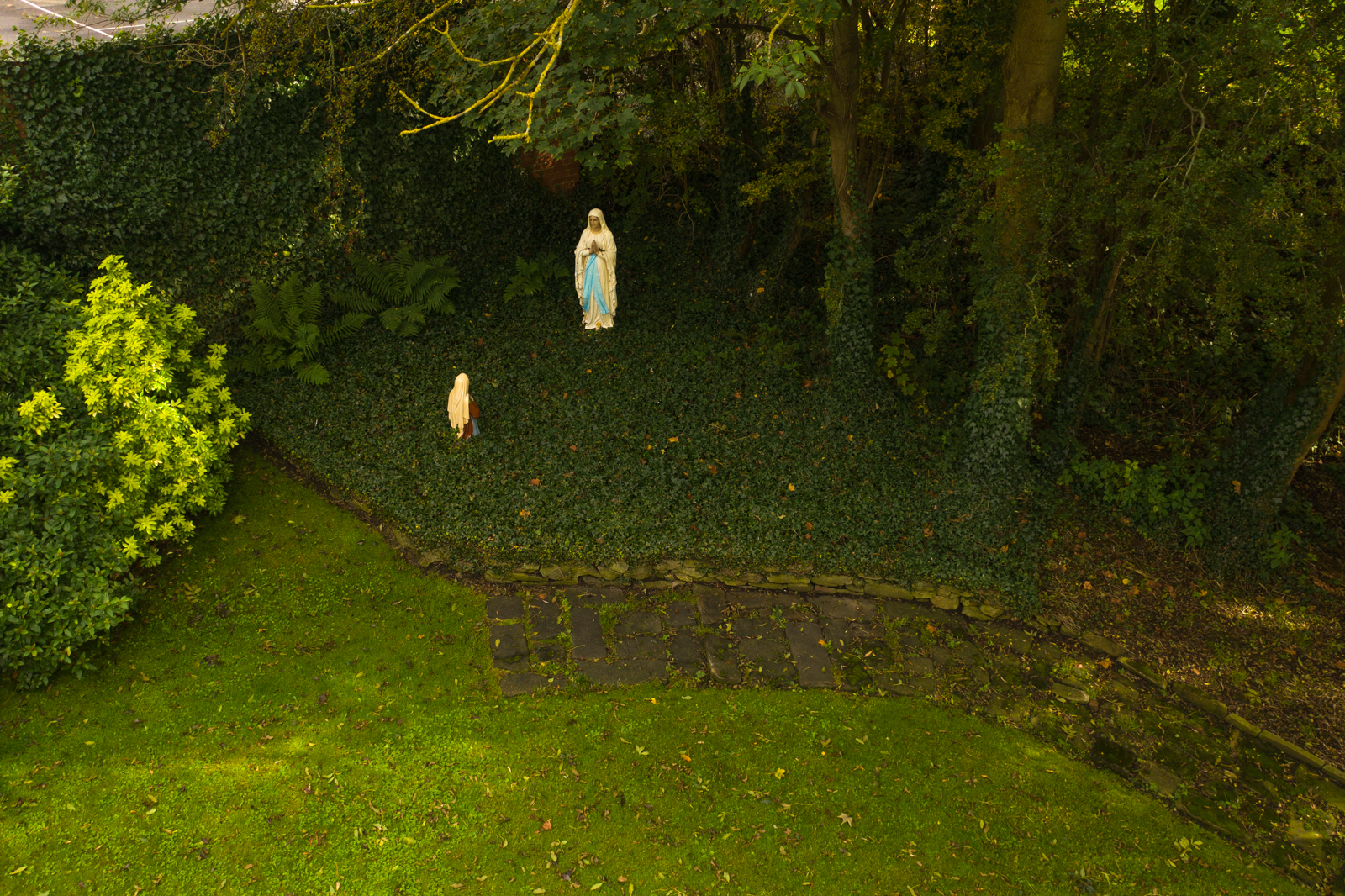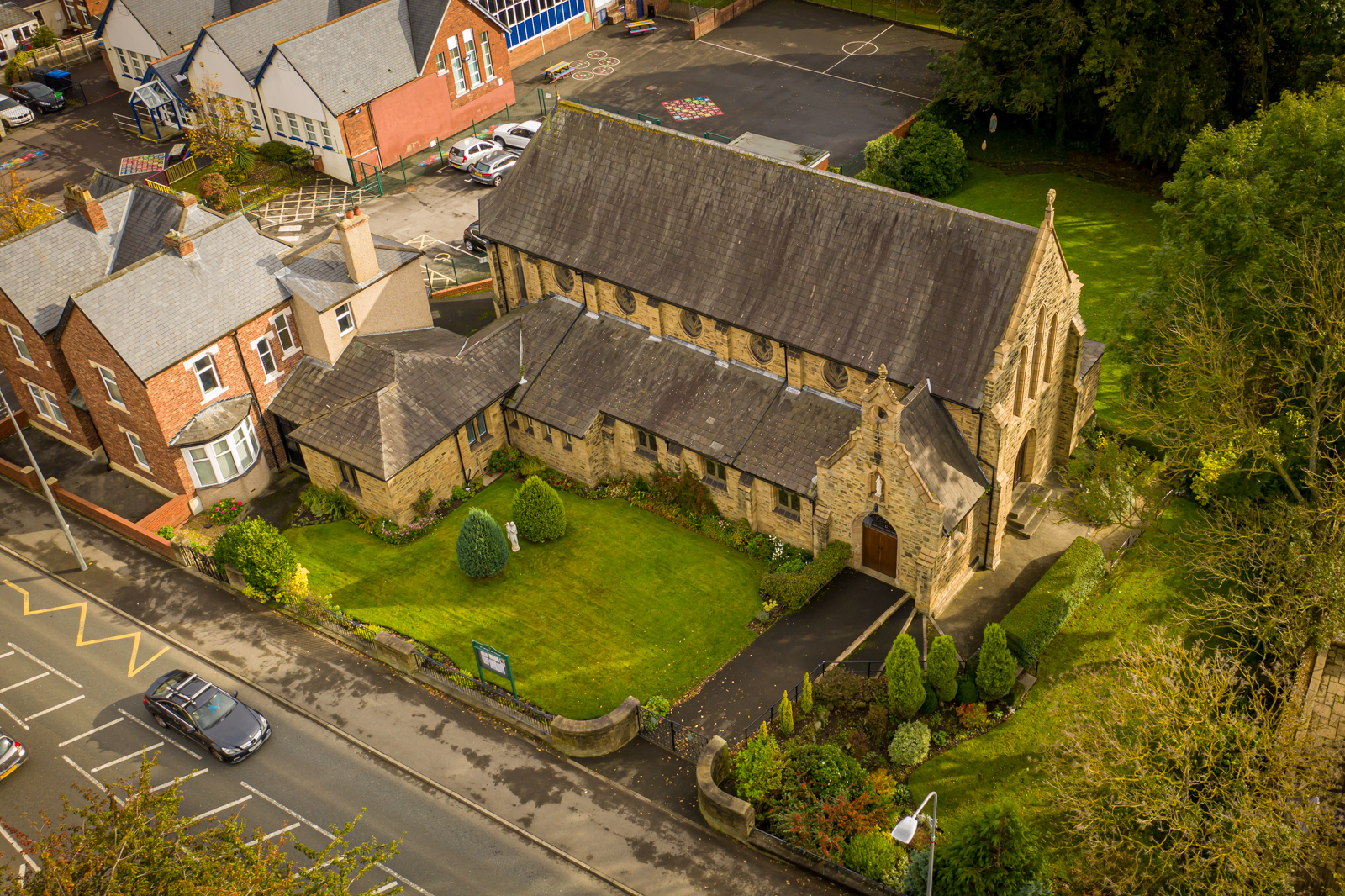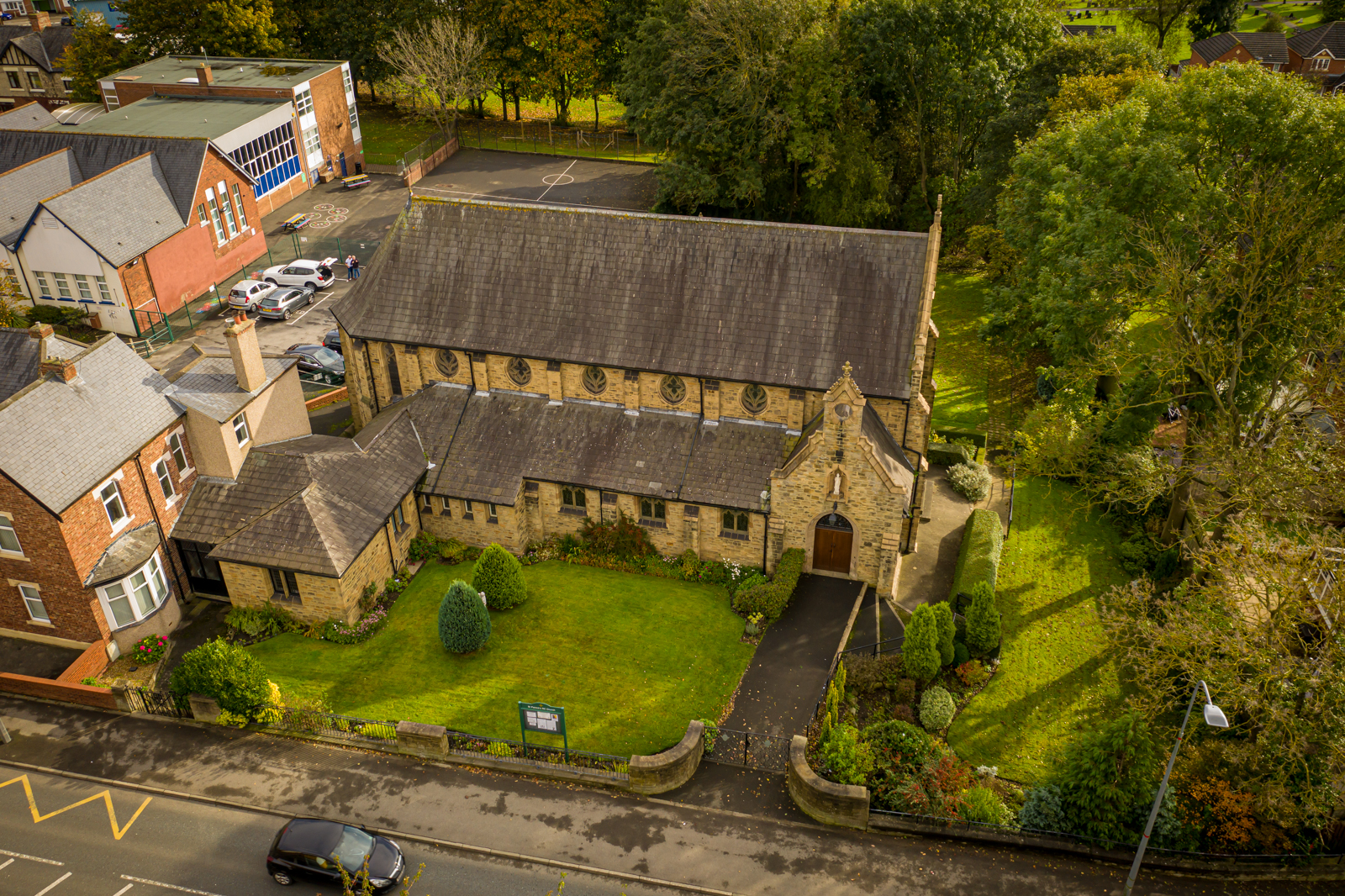 WELCOME!
As the new Parochial Administrator of Saint Patrick's Church and Parish Community, I would like to extend a warm welcome to you. All that we do here as a parish community is about living the Gospel of Christ and proclaiming his Good News to those who come here and all whom we encounter through the ordinary lives we lead.
Our Church is a Welcoming Community, and we will be delighted for you to join us as you come to enter into the stillness and tranquillity of the church for worship or a moment of prayer. The website and our Twitter Feed allow you to enter into the life of the Community – albeit digitally and virtually – so as to connect you with the people who use this place regularly and find their sense of peace here, too. Just check on the opening times of the Church through the newsletter.
The website and Twitter posts are not, though, just about offering information; they are about keeping people in touch with the parish community and with one another. This time of COVID-19 has seen parish boundaries stretched not just across a city but across countries. It has been so good to welcome people back to Mass across the Season of Lent and heart-warming to see so many at the Easter Vigil.
Do come and visit. You'll find the opening times of the church on the weekly newsletter and whilst they may be limited, the Church does offer you the chance to come into the presence of God and know that he is near. As things change week by week nationally, you'll find we are open to enable you to find something of God's peace and presence in this beautiful place.
May the God who seeks to reveal the immensity of his love for us remind each of us – always – that he is near.
Yours in Christ

29th Sunday in Ordinary Time                                           17 October 2021
First reading Genesis 2:18-24 ©
The Lord God said, 'It is not good that the man should be alone. I will make him a helpmate.' So from the soil the Lord God fashioned all the wild beasts and all the birds of heaven. These he brought to the man to see what he would call them; each one was to bear the name the man would give it. The man gave names to all the cattle, all the birds of heaven and all the wild beasts. But no helpmate suitable for man was found for him. So the Lord God made the man fall into a deep sleep. And while he slept, he took one of his ribs and enclosed it in flesh. The Lord God built the rib he had taken from the man into a woman, and brought her to the man. The man exclaimed: 'This at last is bone from my bones, and flesh from my flesh! This is to be called woman, for this was taken from man.' This is why a man leaves his father and mother and joins himself to his wife, and they become one body.
Second reading g Hebrews 2:9-11©
We see in Jesus one who was for a short while made lower than the angels and is now crowned with glory and splendour because he submitted to death; by God's grace he had to experience death for all mankind. As it was his purpose to bring a great many of his sons into glory, it was appropriate that God, for whom everything exists and through whom everything exists, should make perfect, through suffering, the leader who would take them to their salvation. For the one who sanctifies, and the ones who are sanctified, are of the same stock; that is why he openly calls them brothers.     
Gospel Mark 10:2-16 ©
Some Pharisees approached Jesus and asked, 'Is it against the law for a man to divorce his wife?' They were testing him. He answered them, 'What did Moses command you?' 'Moses allowed us' they said 'to draw up a writ of dismissal and so to divorce.' Then Jesus said to them, 'It was because you were so unteachable that he wrote this commandment for you. But from the beginning of creation God made them male and female. This is why a man must leave father and mother, and the two become one body. They are no longer two, therefore, but one body. So then, what God has united, man must not divide.' Back in the house the disciples questioned him again about this, and he said to them, 'The man who divorces his wife and marries another is guilty of adultery against her. And if a woman divorces her husband and marries another she is guilty of adultery too.' People were bringing little children to him, for him to touch them. The disciples turned them away, but when Jesus saw this he was indignant and said to them, 'Let the little children come to me; do not stop them; for it is to such as these that the kingdom of God belongs. I tell you solemnly, anyone who does not welcome the kingdom of God like a little child will never enter it.' Then he put his arms round them, laid his hands on them and gave them his blessing.    
Gospel Reflection by Dom Henry Wansbrough OSB
The Pharisees are putting a trick question to Jesus, as is clear in Matthew's fuller account in his gospel. They knew the Law, which permitted divorce, and they will quote this Law to Jesus. The Law allowed divorce for 'indecency', but teachers were divided about what this meant: did it mean adultery or a lesser fault? So their real question is: what does Jesus consider grounds for divorce? As so frequently in his discussions with the legal experts, Jesus' response goes beyond and much deeper than a simple answer to the question: God made man and woman such that they should bond together permanently and become one thinking, living being. The word used for one 'body', or one 'flesh', really means one entity, not a hunk of meat, but a single, vibrant personality. God's intention was not that the two should be separable again. So Jesus does not answer the question about grounds for divorce at all. It is striking that here – and on other occasions too – Jesus' authority is such that he feels able to alter the sacred Law of Moses. For the Jews the Law of Moses was God's own gift, sacred and unalterable by any human authority. By altering it, by annulling the permission for divorce under certain circumstances, Jesus is implicitly claiming divine authority.
Bulletin: 29th Sunday in Ordinary Time
Bulletin: 28th

 

Sunday in Ordinary Time
Mass Schedule:
Saturday 16 October: Vigil Mass 29th Sunday in Ordinary Time, 4-4:30pm Sacrament of Reconciliation, 5:00pm Holy Mass.  
Sunday 17 October: 29th Sunday in Ordinary Time, No Mass
Monday 18 October: St Luke, Evangelist, 12.00 Noon Mass
Tuesday 19 October: St Paul of the Cross, 9.30 pm Mass
Wednesday 20 October:  No Mass
Thursday 21 October: No Mass
Friday 22 October: St John Paul II, pope, 6:00pm Exposition of the Blessed Sacrament, 6:30pm Holy Mass 
Saturday 23  October: Vigil World Mission Sunday, 4-4:30pm Sacrament of Reconciliation, 5:00pm Holy Mass. 



All Welcome!