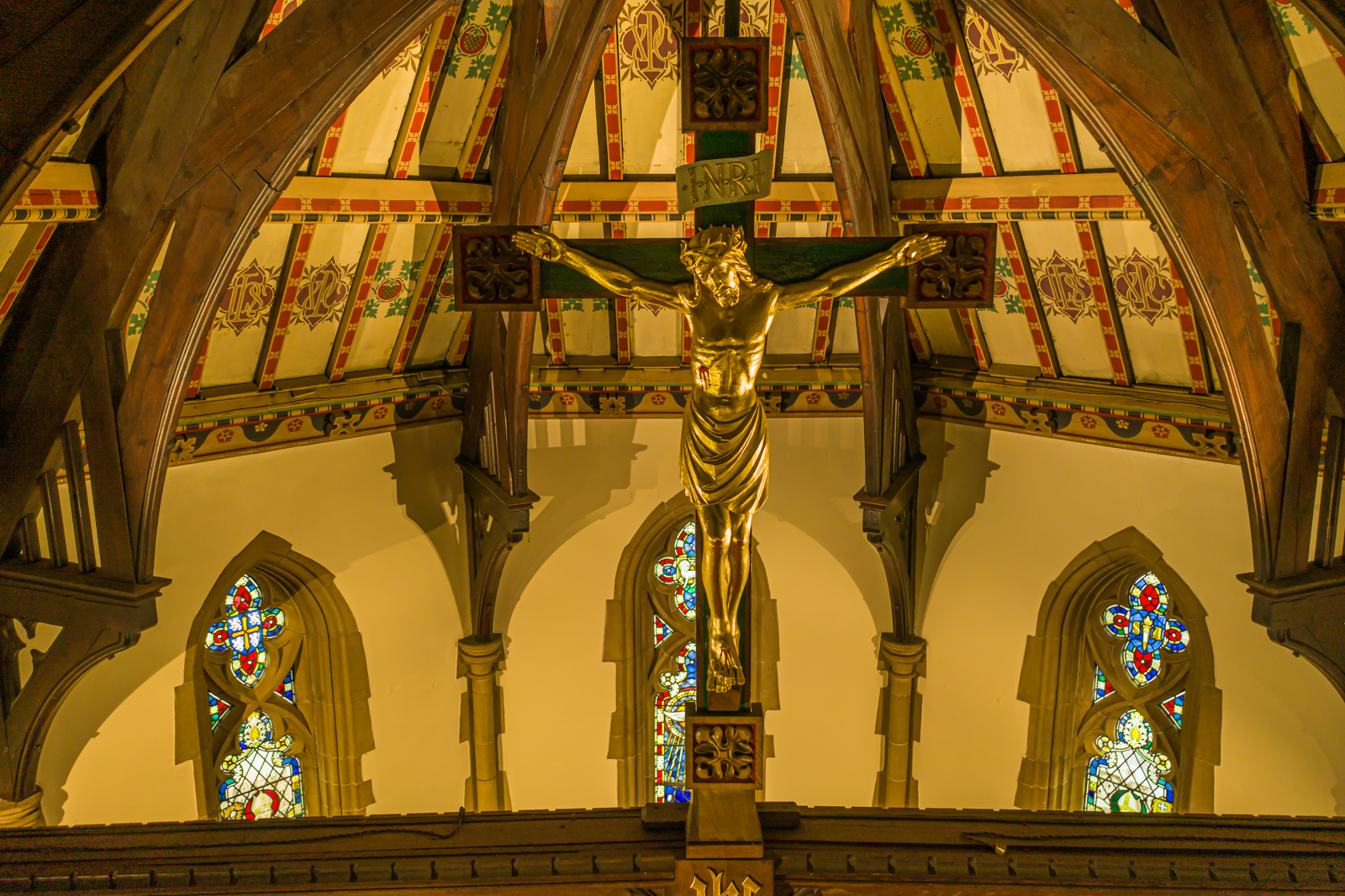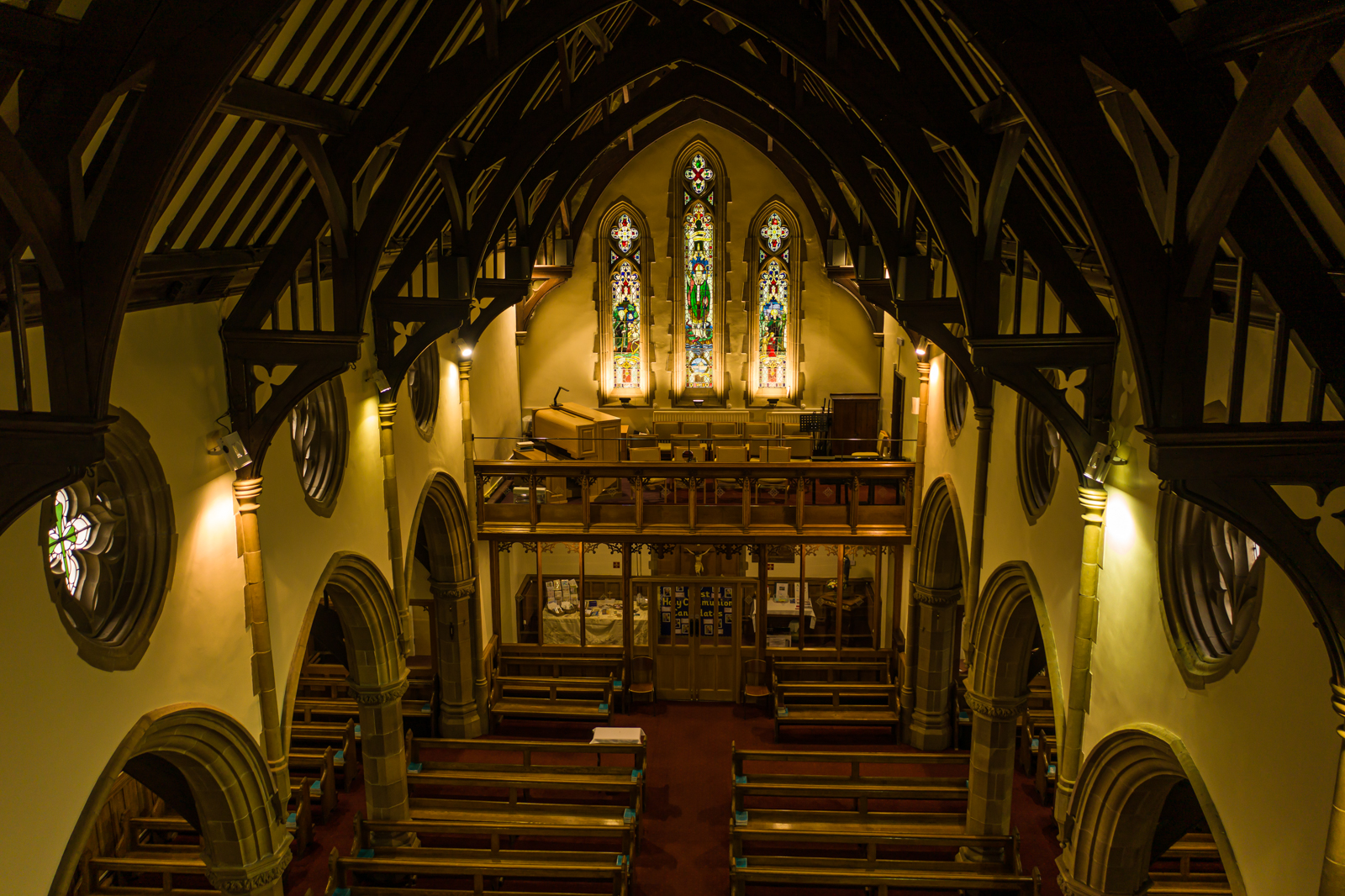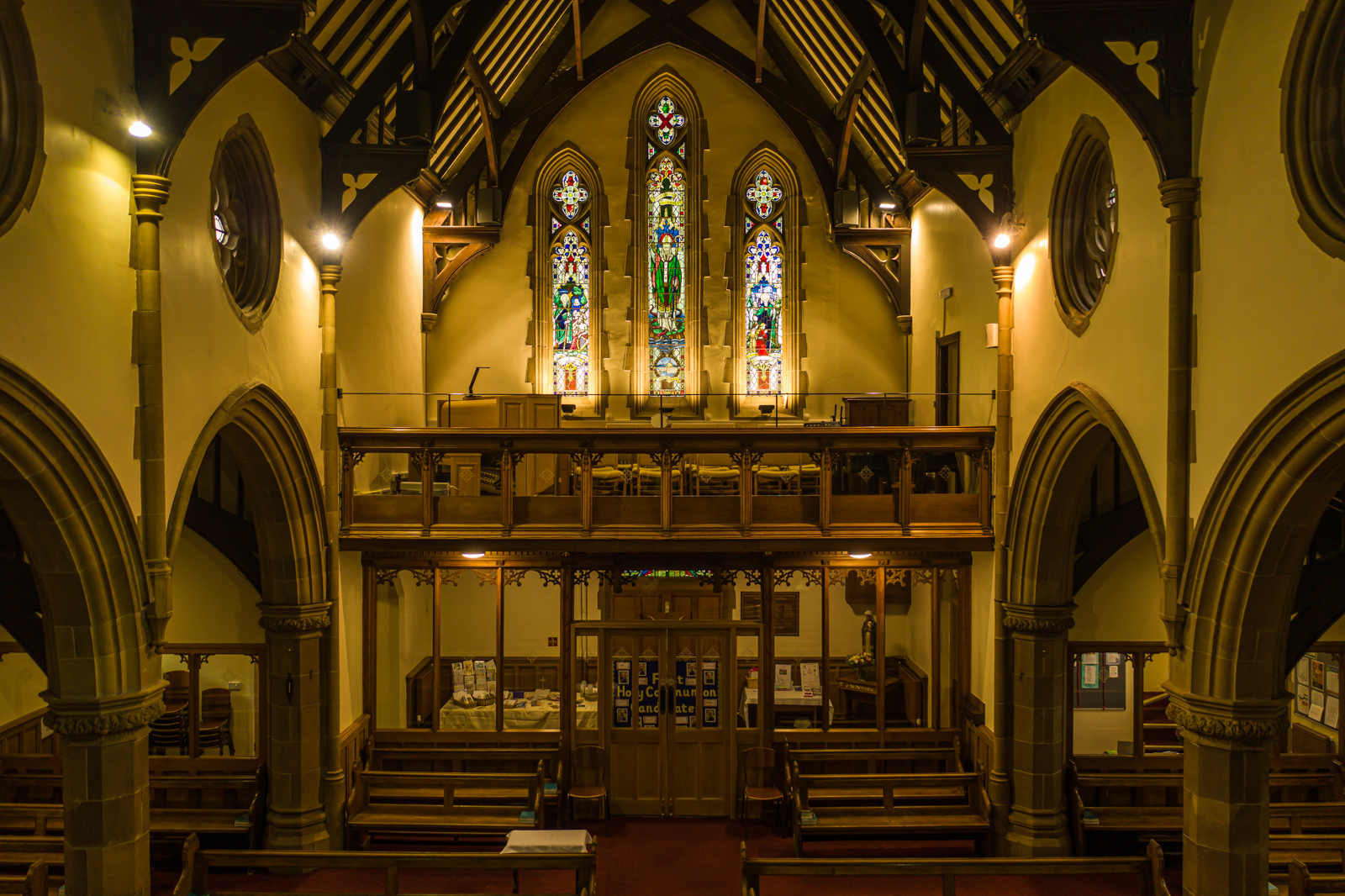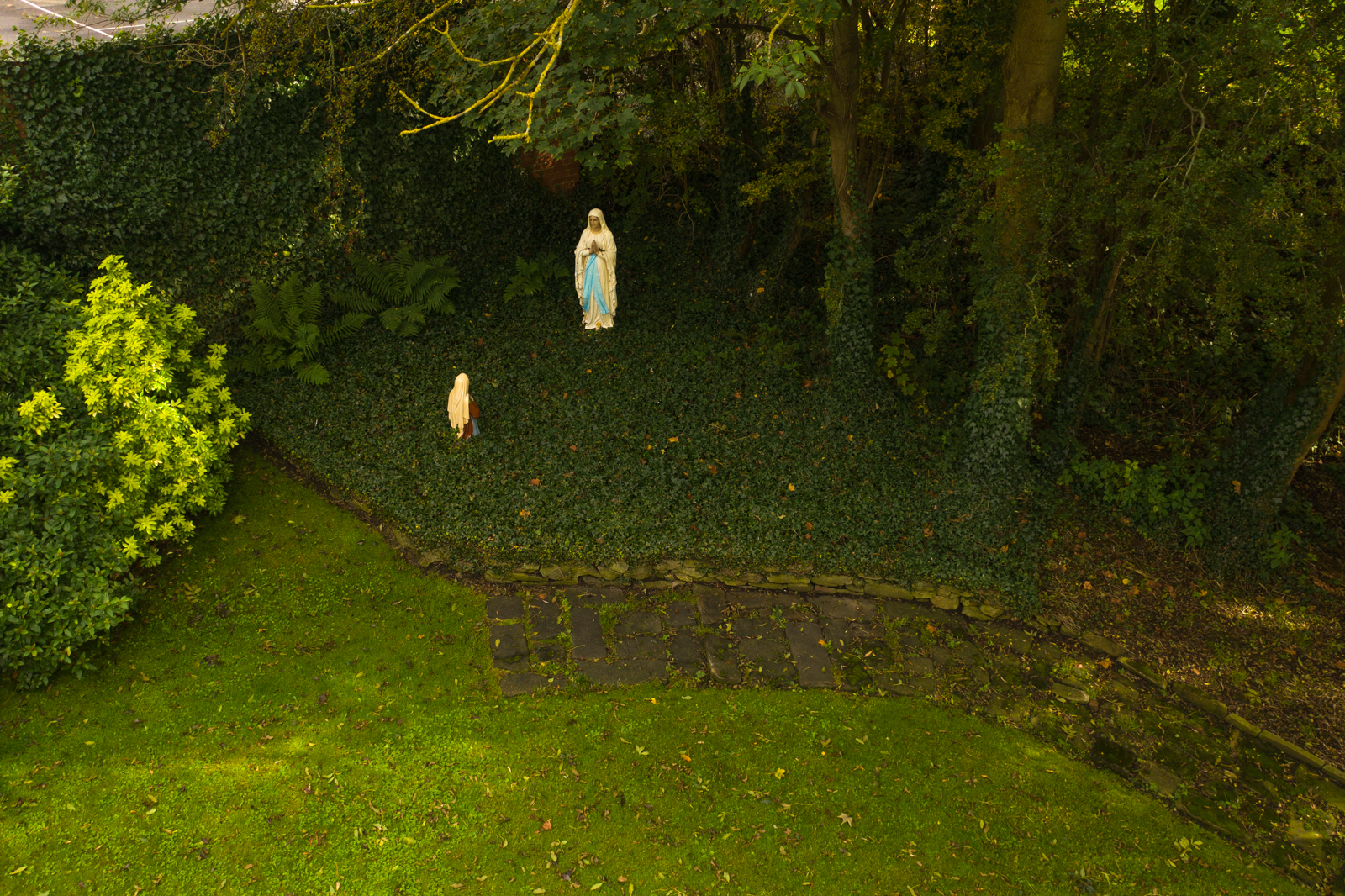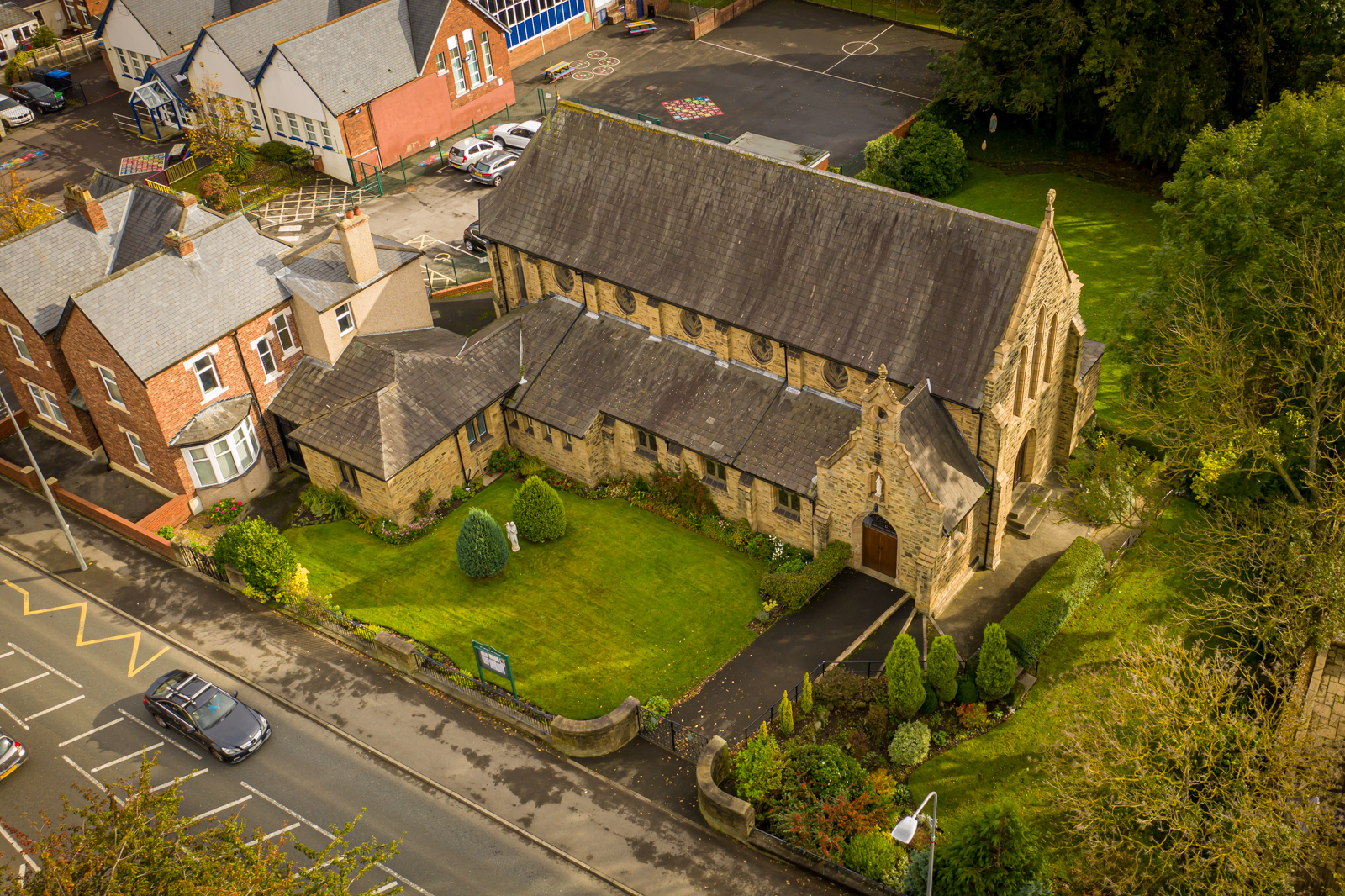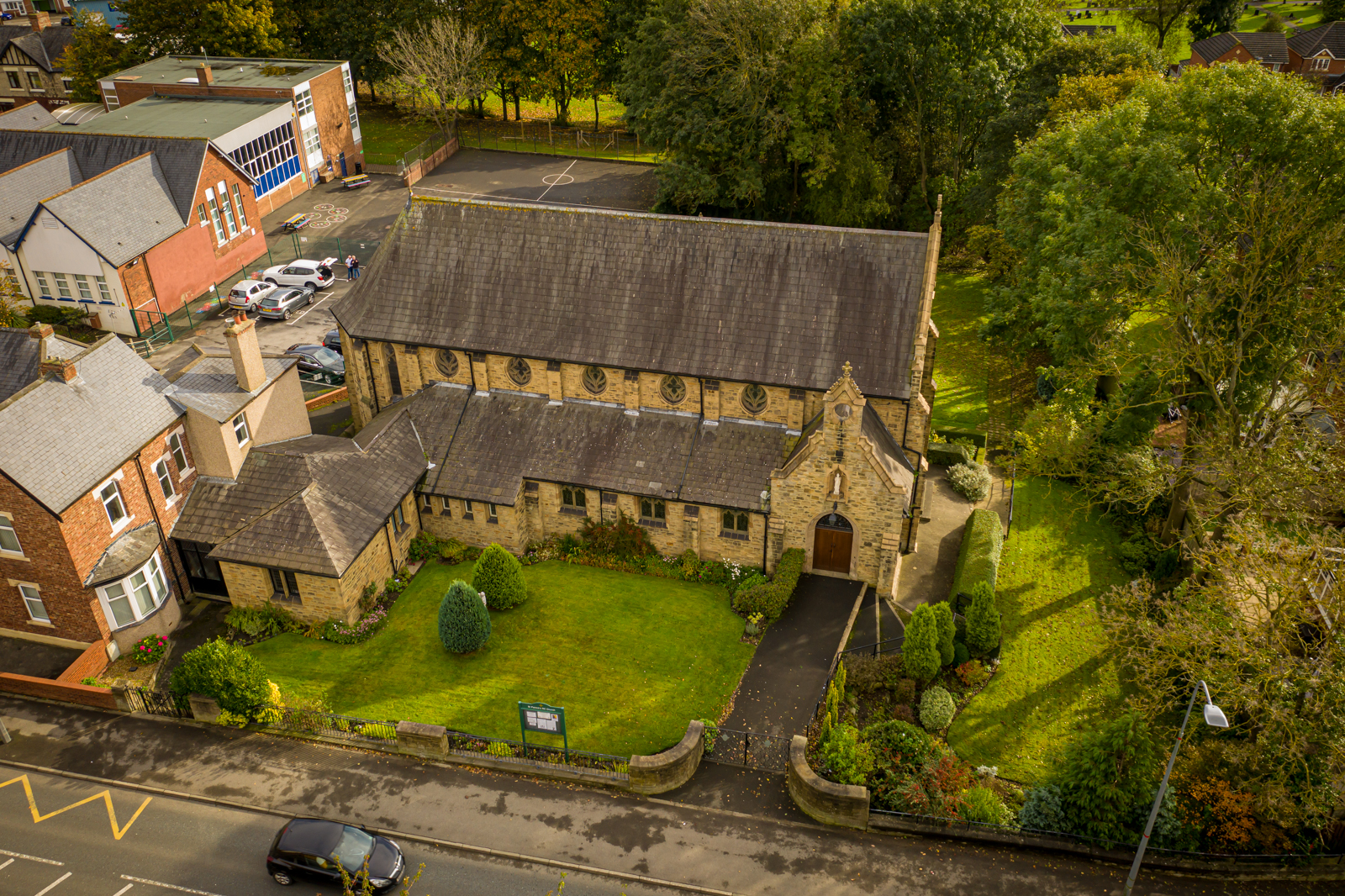 WELCOME!
As the new Parochial Administrator of Saint Patrick's Church and Parish Community, I would like to extend a warm welcome to you. All that we do here as a parish community is about living the Gospel of Christ and proclaiming his Good News to those who come here and all whom we encounter through the ordinary lives we lead.
Our Church is a Welcoming Community, and we will be delighted for you to join us as you come to enter into the stillness and tranquillity of the church for worship or a moment of prayer. The website and our Twitter Feed allow you to enter into the life of the Community – albeit digitally and virtually – so as to connect you with the people who use this place regularly and find their sense of peace here, too. Just check on the opening times of the Church through the newsletter.
The website and Twitter posts are not, though, just about offering information; they are about keeping people in touch with the parish community and with one another. This time of COVID-19 has seen parish boundaries stretched not just across a city but across countries. It has been so good to welcome people back to Mass across the Season of Lent and heart-warming to see so many at the Easter Vigil.
Do come and visit. You'll find the opening times of the church on the weekly newsletter and whilst they may be limited, the Church does offer you the chance to come into the presence of God and know that he is near. As things change week by week nationally, you'll find we are open to enable you to find something of God's peace and presence in this beautiful place.
May the God who seeks to reveal the immensity of his love for us remind each of us – always – that he is near.
Yours in Christ

25th Sunday in Ordinary Time                                           19 September 2021
First reading Wisdom 2:12,17-20 ©
The wicked prepare to ambush the just man
The godless say to themselves:
'Let us lie in wait for the virtuous man, since he annoys us
and opposes our way of life,
reproaches us for our breaches of the law
and accuses us of playing false to our upbringing.
'Let us see if what he says is true,
let us observe what kind of end he himself will have.
If the virtuous man is God's son, God will take his part
and rescue him from the clutches of his enemies.
Let us test him with cruelty and with torture,
and thus explore this gentleness of his
and put his endurance to the proof.
Let us condemn him to a shameful death
since he will be looked after – we have his word for it.'
Second reading James 3:16-4:3©
The wisdom that comes from above makes for peace
Wherever you find jealousy and ambition, you find disharmony, and wicked things of every kind being done; whereas the wisdom that comes down from above is essentially something pure; it also makes for peace, and is kindly and considerate; it is full of compassion and shows itself by doing good; nor is there any trace of partiality or hypocrisy in it. Peacemakers, when they work for peace, sow the seeds which will bear fruit in holiness.
Where do these wars and battles between yourselves first start? Isn't it precisely in the desires fighting inside your own selves? You want something and you haven't got it; so you are prepared to kill. You have an ambition that you cannot satisfy; so you fight to get your way by force. Why you don't have what you want is because you don't pray for it; when you do pray and don't get it, it is because you have not prayed properly, you have prayed for something to indulge your own desires.    
Gospel Mark 9:30-37 ©
Anyone who welcomes one of these little children in my name welcomes me
Jesus and his disciples made their way through Galilee; and he did not want anyone to know, because he was instructing his disciples; he was telling them, 'The Son of Man will be delivered into the hands of men; they will put him to death; and three days after he has been put to death he will rise again.' But they did not understand what he said and were afraid to ask him.
They came to Capernaum, and when he was in the house he asked them, 'What were you arguing about on the road?' They said nothing because they had been arguing which of them was the greatest. So he sat down, called the Twelve to him and said, 'If anyone wants to be first, he must make himself last of all and servant of all.' He then took a little child, set him in front of them, put his arms round him, and said to them, 'Anyone who welcomes one of these little children in my name, welcomes me; and anyone who welcomes me welcomes not me but the one who sent me.'     
Gospel Reflection by Dom Henry Wansbrough OSB
Mark gives us three formal prophecies of the Passion, of which this is the second. He uses the triple number frequently to stress the importance and sureness of an event. So Peter denies Jesus three times, and Pilate three times asserts Jesus' innocence. Jesus is shown to be fully aware of the fate that awaits him: he goes into it with his eyes open, and accepts his Father's will; he is, moreover, aware that his Father will not desert him, but will vindicate him by the Resurrection. Again the disciples fail to understand the message: while Jesus had been giving them the message of triumph only through suffering and humiliation, they had been thinking about who would be the greatest.
So Jesus sets before them a child as the model. In what way is a child a model? Like adults, children can be selfish and they can be devious and scheming from an early age. However, children are probably more aware than adults that they cannot totally control a situation and trustingly accept that they are dependent on others. The final words that Jesus speaks in today's Gospel suggests that it is this quality of dependence that Jesus proposes: like little children we should be dependent on the will of the Father.
Bulletin: 25th Sunday in Ordinary Time
Bulletin: 24th

 

Sunday in Ordinary Time
Mass Schedule:
Saturday 18th September: Vigil Mass 25th Sunday in Ordinary Time, 4-4:30pm Sacrament of Reconciliation, 5:00pm Holy Mass.  
Sunday 19th September: 25th Sunday in Ordinary Time, No Mass
Monday 20st September: Ss Andrew Kim Taegon and Paul Chong Hasang and Companions, 9:30am 
Tuesday 21st September: St Matthew, 9:30am 
Wednesday 22nd  September: No Mass
Thursday 23rd September: St Pius of Pietrecina (Padre Pio), No Mass
Friday 24th  September: St Robert Bellarmine, No Mass
Saturday 25th  September: 26th Sunday in Ordinary Time, 4-4:30pm Sacrament of Reconciliation, 5:00pm Holy Mass. 



All Welcome!