Easter Sunday21 April, 2019
"And their shouts were growing louder."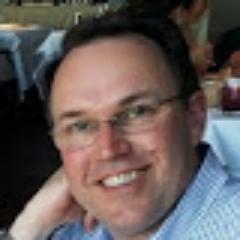 ONE PROBLEM THAT occasionally emerges with the scripture readings at Mass is that because they areextracts, we often don't know who the characters are in the narrative until we read further on. For example, our Gospel for Easter begins with the words "On the first day of the week, at the first sign of dawn, they went to the tomb…". The question we naturally ask is: who are "they"? As we read on, we discover that "they" are "the women", though still unnamed. Reading even further on, we discover the names of three of the women: Mary of Magdala, Joanna and Mary the mother of James. We hear that other women were with these three, though the number remains a mystery.
It is hardly surprising that women feature so prominently in Luke's account of the Resurrection since one of the characteristics of Luke's Gospel is the number of women who play an important role in his ministry, one way or another. The other three Gospels have Mary Magdalene approaching the tomb, either alone or with one or two other women, but only Luke speaks of more than three women at the Resurrection, even if not all are named.
Just as the beginning of our salvation came about in the most unexpected way through God becoming human, so the climactic act of our salvation, the Resurrection, was revealed in a manner which was almost unimaginable, for it was women who were its first witnesses. Women, of course, held little power and influence in the patriarchal world of first-century Palestine. It would be expected that such an earth-shattering event would be revealed first to the high and mighty, the rich and powerful. But such is the way of God.
God has been referred to as the "God of surprises" and I think this is a superb way of thinking about God. Too often we try to define God and God's action in our lives in a narrow way and perhaps then feel God has abandoned us when our expectations aren't met. The two great feasts of the Church's year, Christmas and Easter, remind us to "expect the unexpected". God never abandons us and is always at work in our lives. Let us pray this Easter for the grace to understand this and give thanks for it.
I wish to particularly welcome today those who are visiting St Patrick's this Easter as they spend this Easter with loved ones in this part of Durham. I also wish to extend a warm welcome to those who live in the area but don't attend Mass here regularly. You are most welcome! Please remember that we are here to serve you in any way we can and look forward to getting to know you better.
I wish each of you a truly blessed Easter and great joy as you reflect on how you seek to spread the Good News of Christ risen each day. It is in doing this that we come to experience a glimpse of the kingdom of God in which, please God, we will dwell for all eternity.
Wishing you a blessed Easter season,
Fr Robert
Bulletin this week:
Easter Sunday
Palm Sunday of The Lord's Passion
14 April, 2019
"And their shouts were growing louder."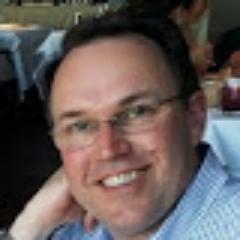 WHEN WE HEAR a reading of the Passion, both on Passion Sunday and Good Friday, there is a small but important part, often overlooked, that occupies just a few words of the very lengthy narrative: the crowd. The crowd, perhaps better called "the mob", says (or rather, shouts) only a few words in the Passion but its words are of hatred and bloodshed. The crowd appears as a shadowy group in the background of the drama but its role is central to the spectacle we witness this weekend. Referring to Jesus, the crowd shouts, "Away with him! Give us Barabbas!" and "Crucify him! Crucify him!" After this, the narrator tells us that "…they kept on shouting at the top of their voices, demanding that he should be crucified. And their shouts were growing louder." Pilate, we hear, then gives his fatal verdict and the mob are thus rewarded.
The crowd is led by the chief priests and scribes, eager to bring about the demise of Jesus. Every crowd has its leaders and agitators and they are always apt to egg the crowd on in order to achieve their aims. One wonders how many of the crowd knew anything about Jesus? How many joined the crowd on a whim? How many called for Jesus to be crucified out of lust for violence than for a deeper cause? How many of those calling for Barabbas to be released knew he was a murderer? Regardless, the leaders clearly whipped the crowd up into a frenzy in order to achieve their aim and they must have been pleased with the outcome.
Crowds and mobs are notoriously fickle and are easily led by those with a cause to promote. We might not think of ourselves as having characteristics similar to those who bayed for Jesus' blood but can we be so sure? How often have we been part of a discussion which has moved into the realm of the anti-Christian and found ourselves not only saying nothing against such talk but actively contributing to it? We might not think of this as quite as bad as the crowd in Jerusalem but surely the damage we do to others, to say nothing of ourselves, can be both negative and long-lasting.
We can understand how dangerous this type of sin is when we consider how subtly it works on us. It may be that we would not normally, out of the context of a group of people, make remarks that are contrary to our faith, (for example, racist or homophobic remarks), but when we are part of a larger group that is doing so, we can find ourselves drawn in to sympathise with such views or, at the very least, not have the courage to challenge them. Perhaps the group dynamic is revealing a latent sympathy with such views that we don't want to acknowledge?
The "mob mentality" we witness in the Gospel of the Passion is more than a part of the drama of Holy Week, it is a reality that we need to guard against. Let us pray for the courage to challenge that which is contrary to our faith and which denies the goodness and divinity of Christ, a courage which eluded not only many of the mob but even the leader of the apostles.
Wishing you a blessed Lenten season,
Fr Robert




Mass Schedule:
Saturday 20 April Easter Vigil Mass, 5:00pm
Sunday 21 April Easter Sunday, 10:00am
Monday 22 April Easter Monday, 9:30am
Tuesday 23 April Easter Tuesday, 9:30am
Wednesday 24 AprilEaster Wednesday, 9:30am
Thursday 24 April Easter Thursday, 9:30am
Friday 26 April Easter Friday, 9:30am
Saturday 27 April Vigil Mass for Second Sunday of Easter, 5:00pm
All Welcome!