6th Sunday in Ordinary Time17 February, 2019
The Sermon on the Plain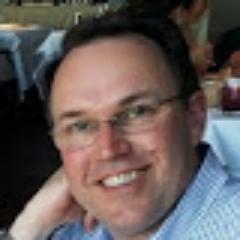 IF ASKED WHAT THE MOST famous words of Jesus were, some people might say the great commission at the end of Matthew's Gospel ("Go therefore and make disciples of all nations…"), others might suggest his last words on the cross, or perhaps a response by Jesus to a question asked of him by a Pharisee or one of the apostles.
There are no right or wrong responses, of course, but I'm certain many would say that Jesus's most famous words were uttered in his Sermon on the Mount. This great teaching of Jesus, covering three chapters of Matthew's Gospel and following on from the famous beatitudes, is sometimes referred to as the blueprint for Christian living. Matthew wrote his Gospel for a Jewish audience and so it is appropriate that Jesus delivers his words from atop a mountain for the Jewish people believed that being on a mountain meant being closer to God.
I wonder how many people would respond to the question about Jesus's most famous words with the Sermon on the Plain? I mention this because we hear a part of this sermon this weekend, Luke's version of the beatitudes. Just as Matthew has Jesus go up a mountain to deliver his great words, Luke has Jesus come down from a mountain and stop "at a piece of level ground" to speak to the Twelve and the crowds that had gathered with them. The beatitudes of the Sermon on the Plain are structured very differently to those of the Sermon on the Mount. Luke's text is essentially four statements which are juxtaposed with their opposites: happy are the poor, the hungry, the sad and the persecuted; alas for the rich, the satiated, those who laugh and those of whom the world speaks well. Though no less profound, Luke's version of the beatitudes are simpler and, in a way, more "earthy", totally in keeping with the nature of Luke's Gospel which emphasises more than the other three the incarnation, the "enfleshment", of God in Jesus.
But while this comparison of Matthew and Luke's version of the beatitudes in their respective sermons might be interesting, we shouldn't let this distract us from the impact the words of Jesus ought to have on our lives as his disciples. Reading scripture might be an interesting academic exercise, but this sort of analysis wasn't the reason for which it was written.
Of course, the words of Jesus turn logic on its head. No one would normally think that those who suffer are happy, yet as Christians we are
called to understand that suffering has a meaning and we are to look into the future to understand how suffering can possibly make sense. Note that Jesus has an eye to the time to come: those now suffering will know joy and those who are now satisfied will know suffering.
As Christians we are called to understand the world in a different manner to those who don't share our faith, to see events and existence through the eyes of Jesus. In this way we will know the true meaning of suffering and have the wisdom to understand the fleeting satisfaction of things the world tends to value such as material wealth, vengeance and adulation.
Wishing you a blessed week ahead,
Fr Robert
Bulletin this week:
6th Sunday in Ordinary Time
5th Sunday in Ordinary Time
10 January, 2019
"….they left everything and followed him."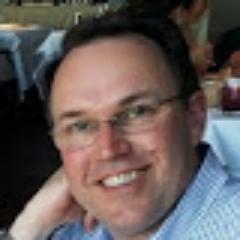 LAST WEEKEND we left Jesus at the end of a very dramatic scene. We heard how his declaration in the synagogue at Nazareth ultimately met with an unfavourable response by the locals, who then "took him up to the brow of the hill their town was built on, intending to throw him down the cliff." Fortunately, Jesus manages to escape the crowd and goes on his way.
Following this drama, Jesus casts out some demons, heals Peter's mother-in-law from a fever, and heals many others who are brought to him suffering from various maladies. Declaring then that his mission is to preach the good news of God's kingdom to other cities, we encounter Jesus this weekend standing by the lake of Gennesaret, better known to us as the Sea of Galilee. The crowds are eager to hear what Jesus has to say and so numerous are they, that Jesus moves a little offshore in Simon Peter's fishing boat to teach the crowds from a more advantageous position.
Jesus appears to then finish his teaching and make what appears to be an offhand comment to Peter: "Put out into deep water and pay out your nets for a catch." Peter seems to be rather taken aback. After all, Jesus was a carpenter, not a fisherman, and Peter perhaps feels that his professionalism as a fisherman is being challenged. Jesus's command showed that he had not finished his teaching by any means. The crowds he had been speaking to may well have moved away but a greater lesson, given for the benefit of these few fishermen, was still to come. Obedient to Jesus, Peter and his companions haul in a huge catch of fish, so many that "they filled the two boats to sinking point."
Peter's response to this haul is surely the key part of the Gospel. As soon as Peter sees the great catch of fish, he "fell at the knees of Jesus saying, 'Leave me, Lord; I am a sinful man.'" This seems a strange response. Had Peter simply embraced Jesus and thanked him for his excellent advice, we would accept this as an appropriate response but the mention of sin on Peter's part seems out of place. Yet, Peter is immediately made aware of his own unworthiness in the light of Jesus and changes his reference to Jesus from "Master" to "Lord". So overcome, we hear, were Peter and his companions, that "bringing their boats back to land, they left everything and followed him."
Catching people would prove to be a more difficult task than catching fish and would result in the martyrdom of all but one of the apostles who left all to follow Jesus. Catching fish involves just one strategy, favourable conditions and a certain amount of luck, but catching people is a very individualised effort requiring a great deal of thought and tact.
Yet this is the task entrusted to us, each in our own way using the gifts and talents given to us to help others know the joy and fulfillment of a life lived in the light of Christ.
Wishing you a blessed week ahead,
Fr Robert




Mass Schedule:
Saturday 16 February Vigil Mass for 6th Sunday, 5:00 pm
Sunday 17 February 6th Sunday of Ordinary Time, NO MASS
Monday 18 February Monday of Week 6, NO MASS pm
Tuesday 19 February Tuesday of Week 6, 6:30 pm
Wednesday 20 February Wednesday of Week 6, 9:30 am
Thursday 21 February Wednesday of Week 6, 9:30 am
Friday 22 February The Chair of St Peter, Apostle, 7:00 am
Saturday 23 February Vigil Mass for 7th Sunday, 5.00 am
All Welcome!