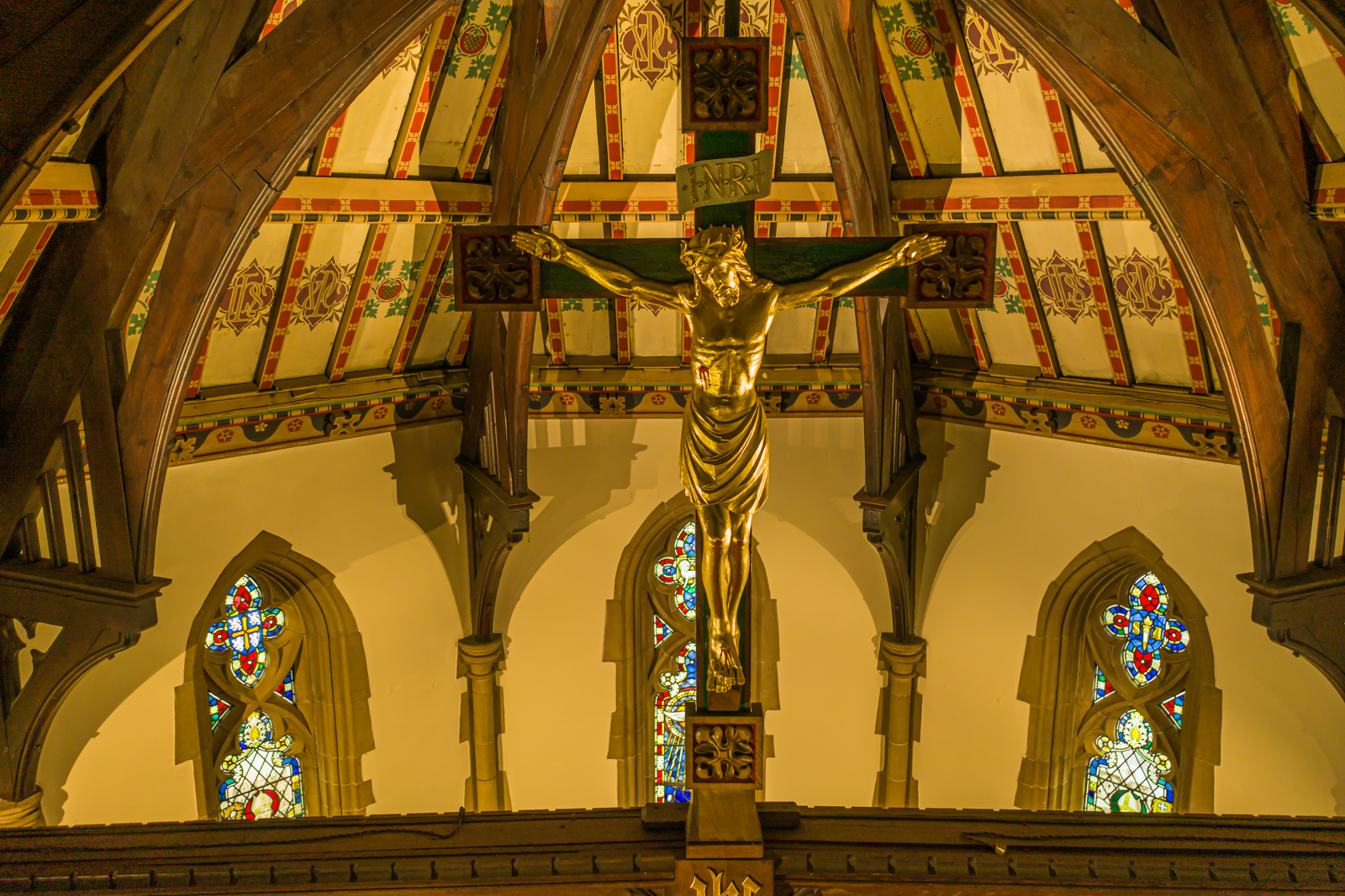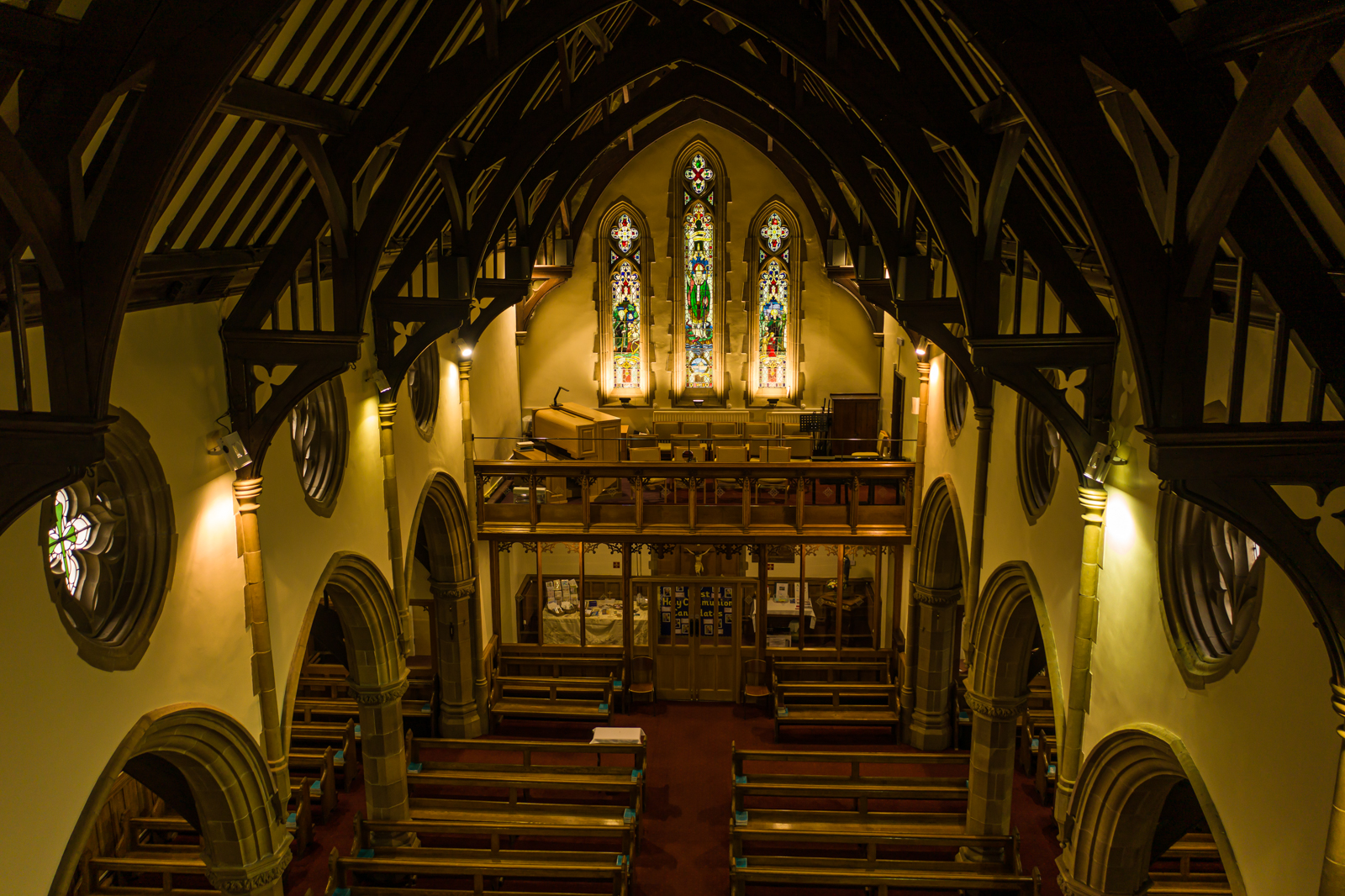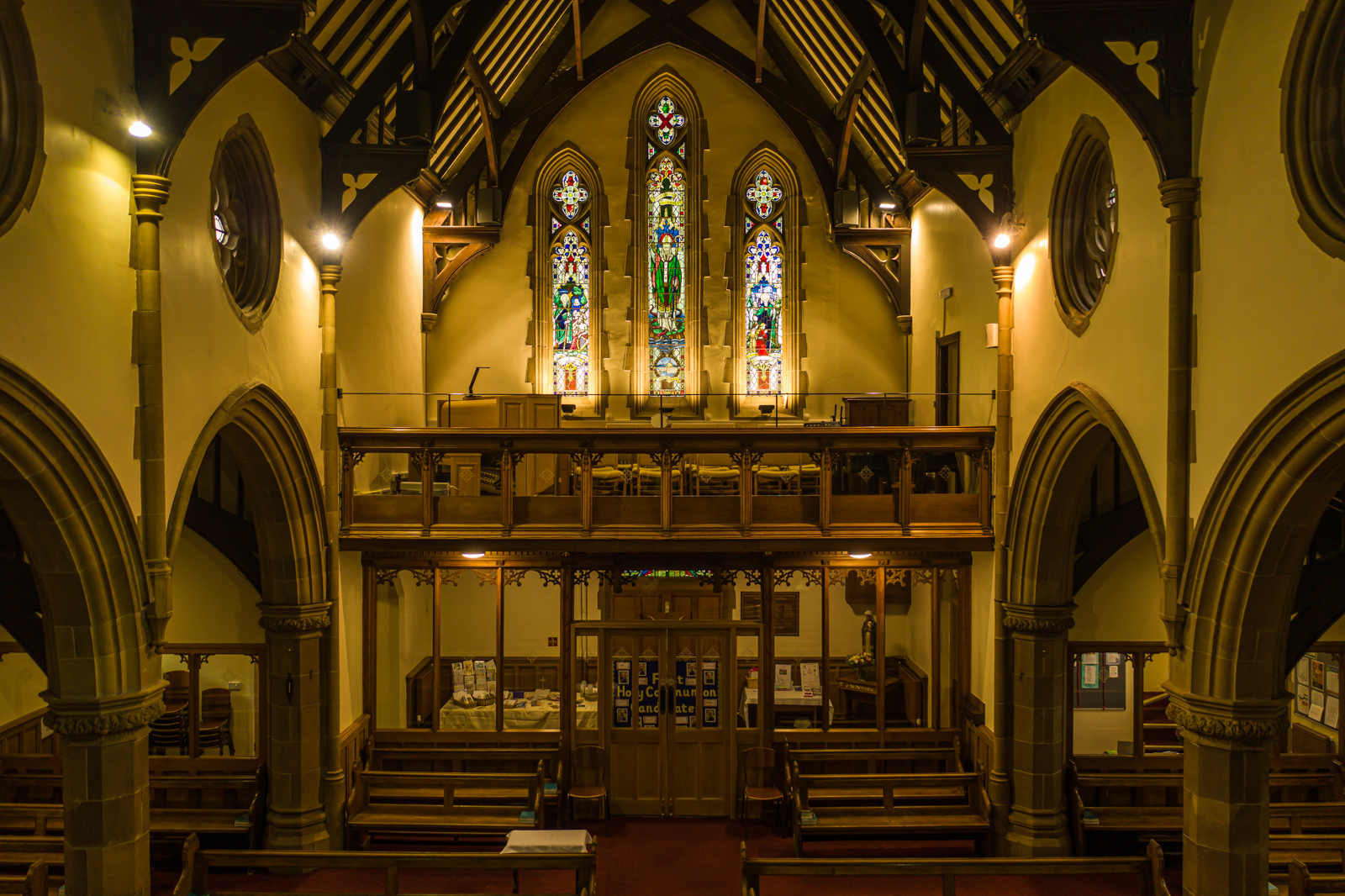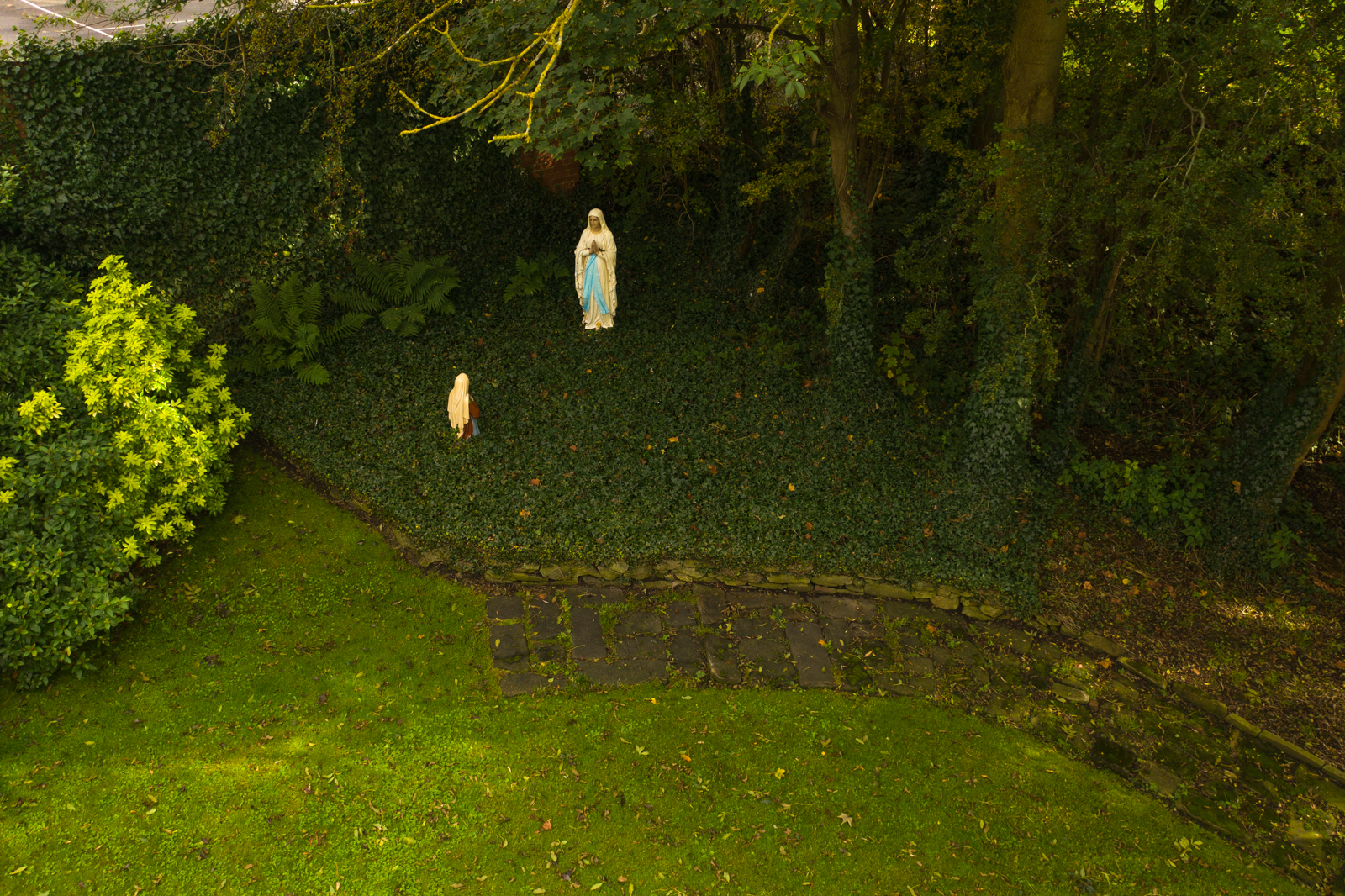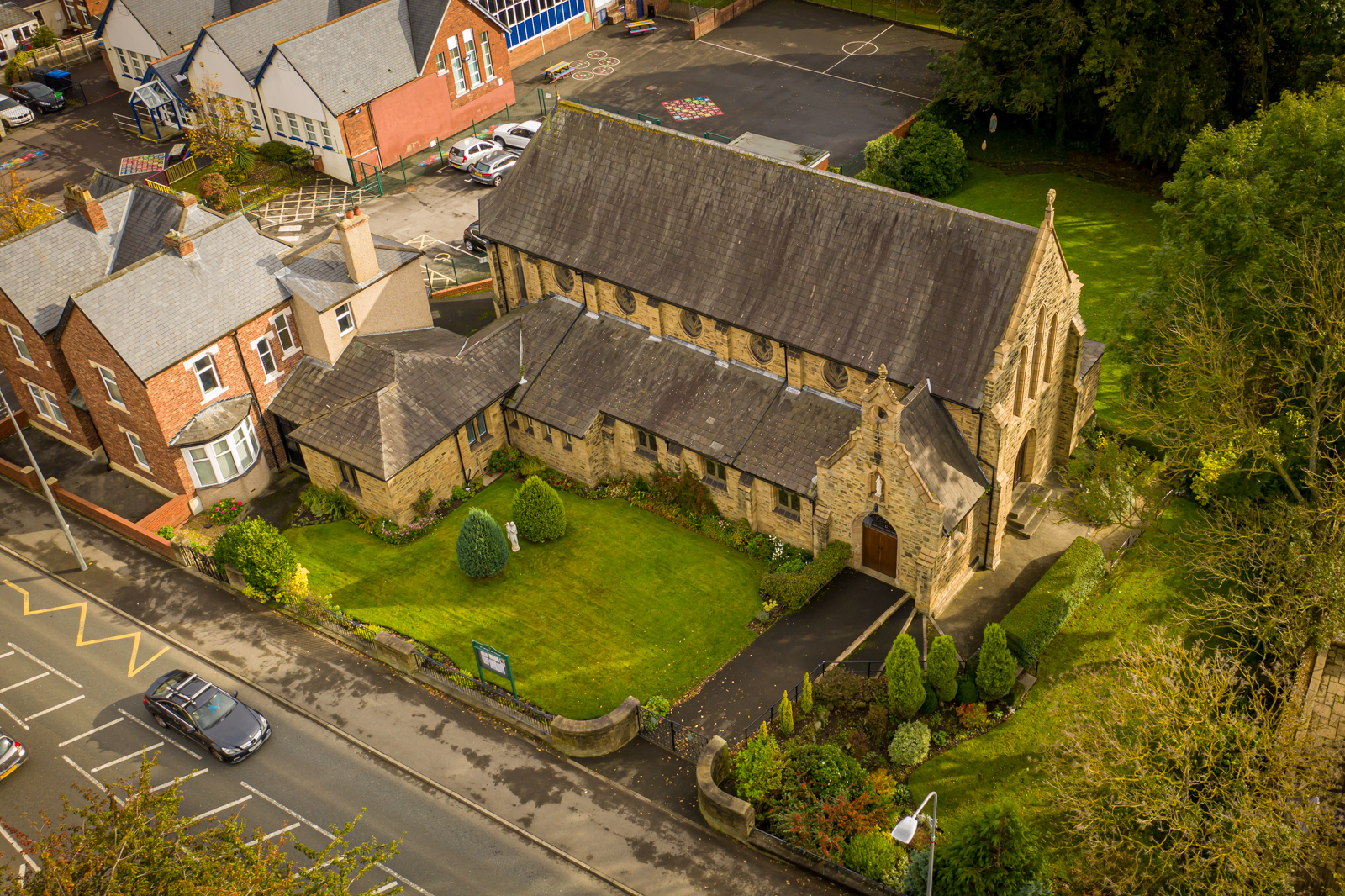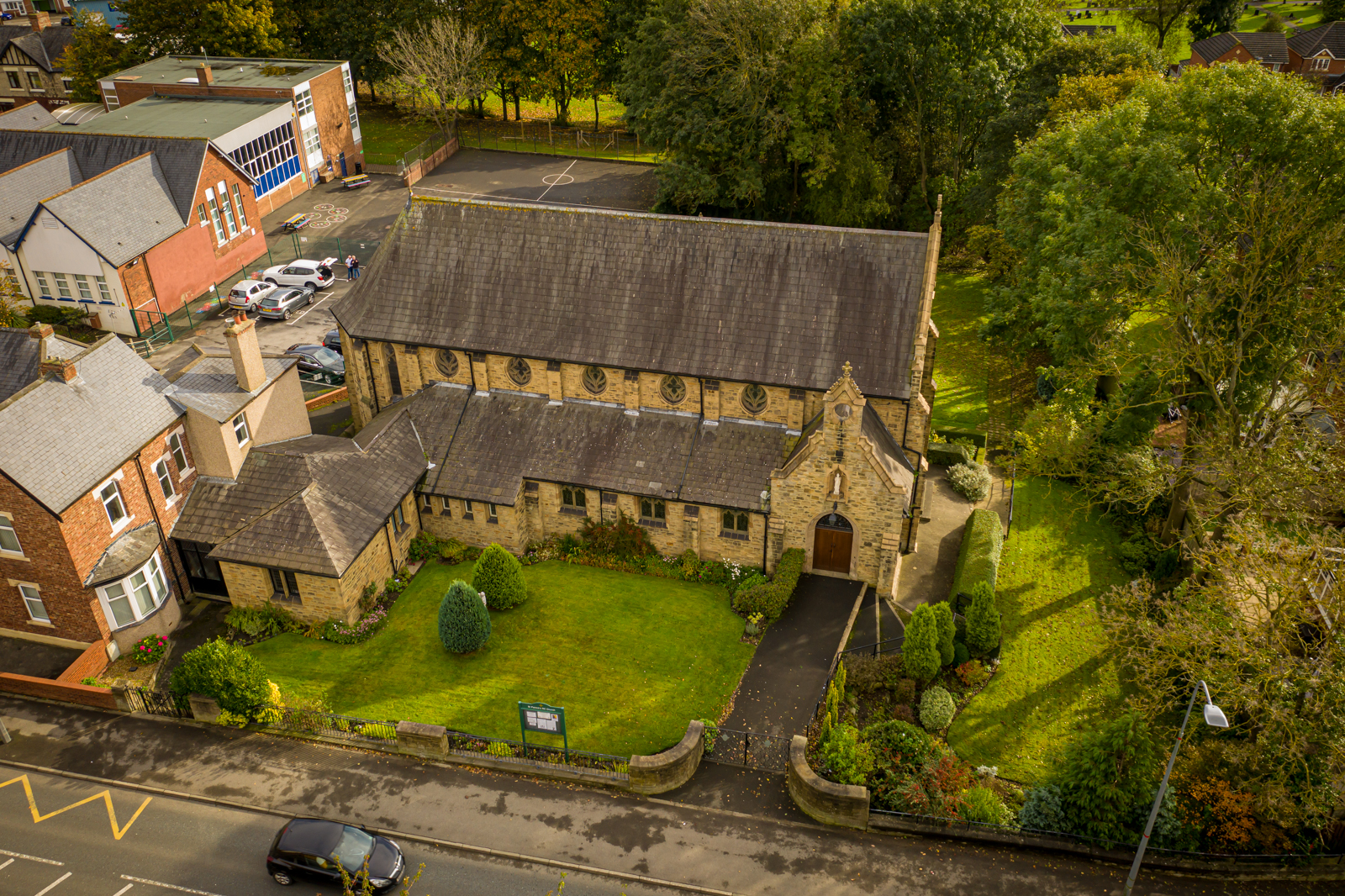 WELCOME!
As the new Parochial Administrator of Saint Patrick's Church and Parish Community, I would like to extend a warm welcome to you. All that we do here as a parish community is about living the Gospel of Christ and proclaiming his Good News to those who come here and all whom we encounter through the ordinary lives we lead.
Our Church is a Welcoming Community, and we will be delighted for you to join us as you come to enter into the stillness and tranquillity of the church for worship or a moment of prayer. The website and our Twitter Feed allow you to enter into the life of the Community – albeit digitally and virtually – so as to connect you with the people who use this place regularly and find their sense of peace here, too. Just check on the opening times of the Church through the newsletter.
The website and Twitter posts are not, though, just about offering information; they are about keeping people in touch with the parish community and with one another. This time of COVID-19 has seen parish boundaries stretched not just across a city but across countries. It has been so good to welcome people back to Mass across the Season of Lent and heart-warming to see so many at the Easter Vigil.
Do come and visit. You'll find the opening times of the church on the weekly newsletter and whilst they may be limited, the Church does offer you the chance to come into the presence of God and know that he is near. As things change week by week nationally, you'll find we are open to enable you to find something of God's peace and presence in this beautiful place.
May the God who seeks to reveal the immensity of his love for us remind each of us – always – that he is near.
Yours in Christ

11th Sunday in Ordinary Time                                                       13 June 2021
First Reading: Ezekiel 17:22-24  ©
I will plant a shoot on the high mountain of Israel
The Lord says this:
'From the top of the cedar,
from the highest branch I will take a shoot
and plant it myself on a very high mountain.
I will plant it on the high mountain of Israel.
It will sprout branches and bear fruit,
and become a noble cedar.
Every kind of bird will live beneath it,
every winged creature rest in the shade of its branches.
And every tree of the field will learn that I, the Lord, am the one
who stunts tall trees and makes the low ones grow,
who withers green trees and makes the withered green.
I, the Lord, have spoken, and I will do it.' 
Second Reading: 2 Corinthians 5:6-10 ©
We want to be exiled from the body and make our home with the Lord
We are always full of confidence when we remember that to live in the body means to be exiled from the Lord, going as we do by faith and not by sight – we are full of confidence, I say, and actually want to be exiled from the body and make our home with the Lord. Whether we are living in the body or exiled from it, we are intent on pleasing him. For all the truth about us will be brought out in the law court of Christ, and each of us will get what he deserves for the things he did in the body, good or bad.   
Gospel Mark 4:26-34 ©
The kingdom of God is a mustard seed growing into the biggest shrub of all
Jesus said to the crowds: 'This is what the kingdom of God is like. A man throws seed on the land. Night and day, while he sleeps, when he is awake, the seed is sprouting and growing; how, he does not know. Of its own accord the land produces first the shoot, then the ear, then the full grain in the ear. And when the crop is ready, he loses no time: he starts to reap because the harvest has come.' He also said, 'What can we say the kingdom of God is like? What parable can we find for it? It is like a mustard seed which at the time of its sowing in the soil is the smallest of all the seeds on earth; yet once it is sown it grows into the biggest shrub of them all and puts out big branches so that the birds of the air can shelter in its shade.' Using many parables like these, he spoke the word to them, so far as they were capable of understanding it. He would not speak to them except in parables, but he explained everything to his disciples when they were alone.
Gospel Reflection by Dom Henry Wansbrough OS
Jesus was a countryman, from the rich agricultural plains of Galilee, where wheat and fruit-trees abounded. It was natural for him to use such imagery to describe the Kingship of God which he was proclaiming. Today's gospel reading offers us two of the many images in Mark's chapter of parables. What did Jesus want to teach by them? Images can carry many layers of meaning. First, the seed growing secretly all the time: perhaps Jesus meant that God's purposes are accomplished in spite of our feeble and fumbling efforts; perhaps it was a warning that after long waiting the time for decision, the time of harvest had come with Jesus' own mission. Second, the mustard seed: was this a reply to the discouraged disciples – or perhaps Jesus' critical opponents – that his motley little group of undistinguished peasants, fishermen and taxcollectors would grow into God's own mighty tree? Perhaps this is a first hint that Jesus' mission is for all nations, not just for Israel. All nations would come, nest and find a home in the branches of his mission, just as in the first reading they nest in the branches of the great cedar tree. At any rate, both images show that God is in charge, and has great plans which will be fulfilled despite our own inadequacies. What does Jesus mean to teach by these parables? More specifically, what does Jesus mean by comparing the Christian mission to a tree?
Bulletin: 12th Sunday in Ordinary Time
Bulletin: 11th Sunday in Ordinary Time
Mass Schedule:
Saturday 12th June:Vigil 11th Sunday in Ordinary Time,  4-4:30pm: Sacrament of Reconciliation, 5:00pm Holy Mass. 
Sunday 13th June: 11th Sunday in Ordinary Time, No Mass
Monday 14th May: 6:00pm Exposition of the Blessed Sacrament, 6:30Mass
Tuesday 15th  June:  9.30 am Mass
Wednesday 16th: No Mass
Thursday 17th June: St. Joseph Cafasso, No Mass
Friday 18th June: No Mass  
Saturday 19th June:Vigil 12th Sunday in Ordinary Time,  4-4:30pm: Sacrament of Reconciliation, 5:00pm Holy Mass. 



All Welcome!